Alphabet of Distances
Experiences in-between

Installation 6x4x3 mts

2020-2021
How to grasp the soundscape that surround us?
This Alphabet consits of a series of etchings made out of sound traces. From the premise that sound, and therefore spoken language, goes through us, makes us vibrate and transforms us, using the etching technique, I created this "Alphabet of Distances". Each drawing emerges from a metal plate with powder that vibrates above a speaker during 60 seconds.
Based on my personal experience –as aJewish-Polish-Italian Argentinean living in Germany– through familiar words transformed into foreign images I aim to rethink the experiencies of foreignness and familiarity; the result is a variety of words in four languages that reveal the complexity of dislocation.
The full project is composed of a
full alphabet in black and white
, one in
color
, and also of
experimental
drawings from isolated words.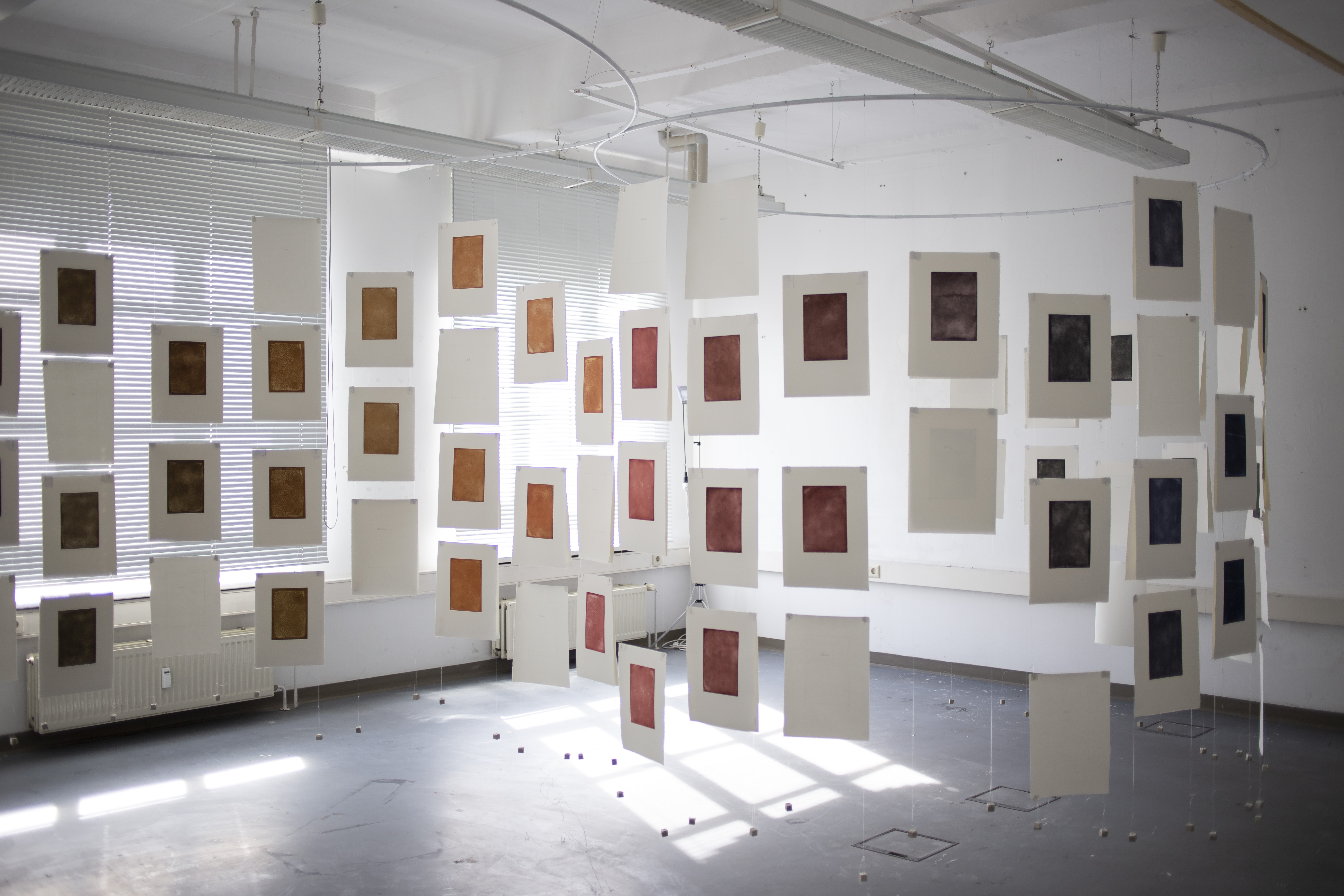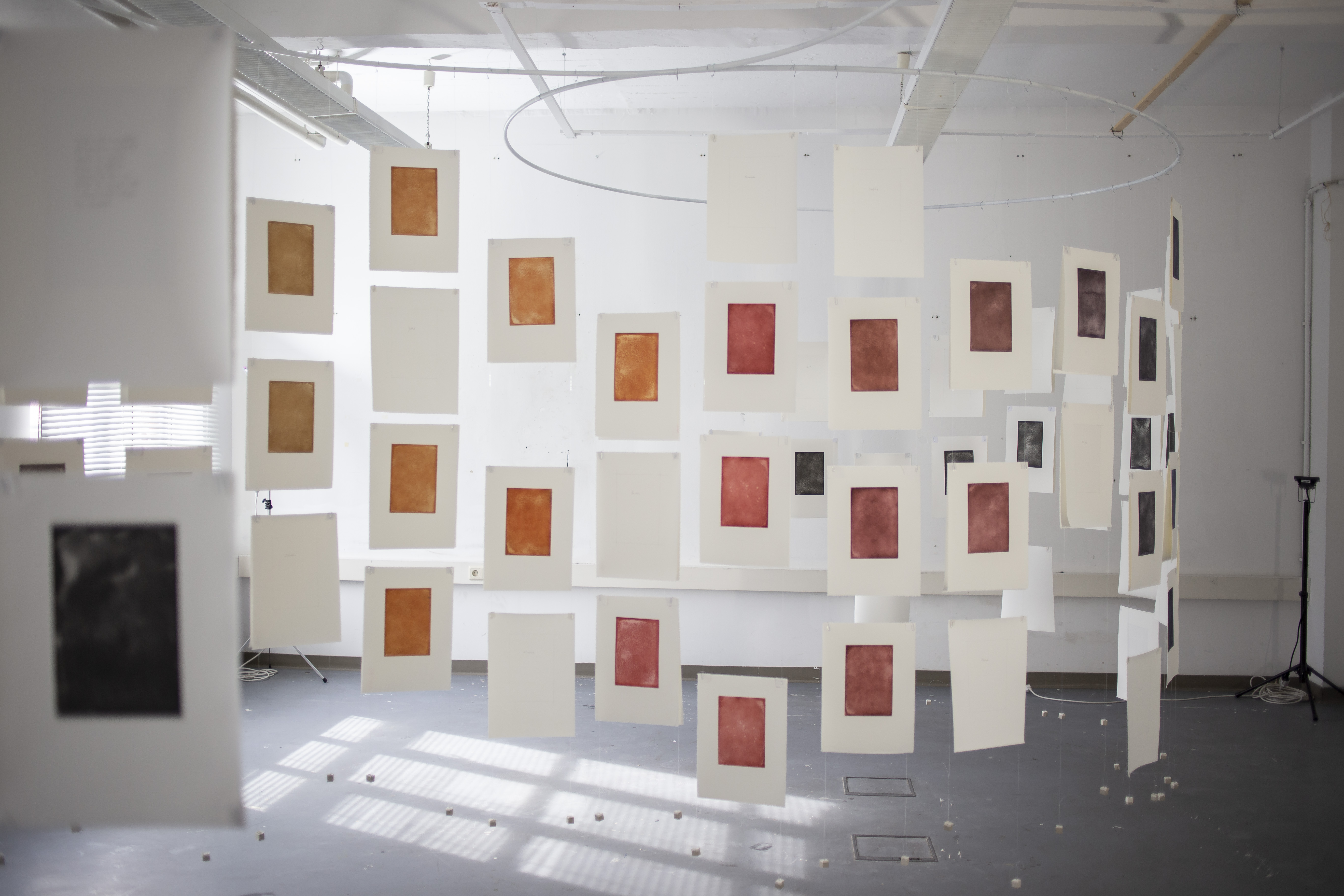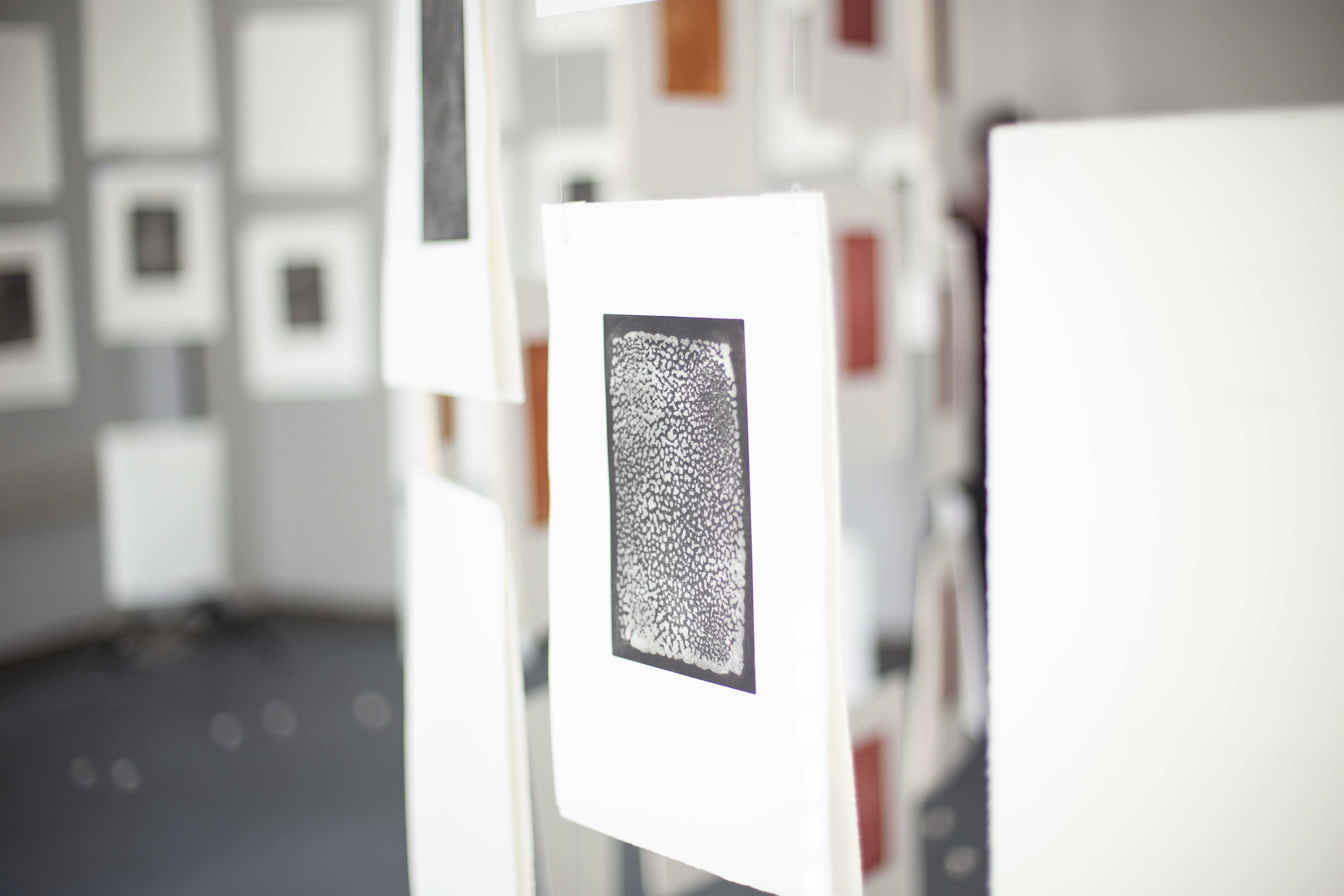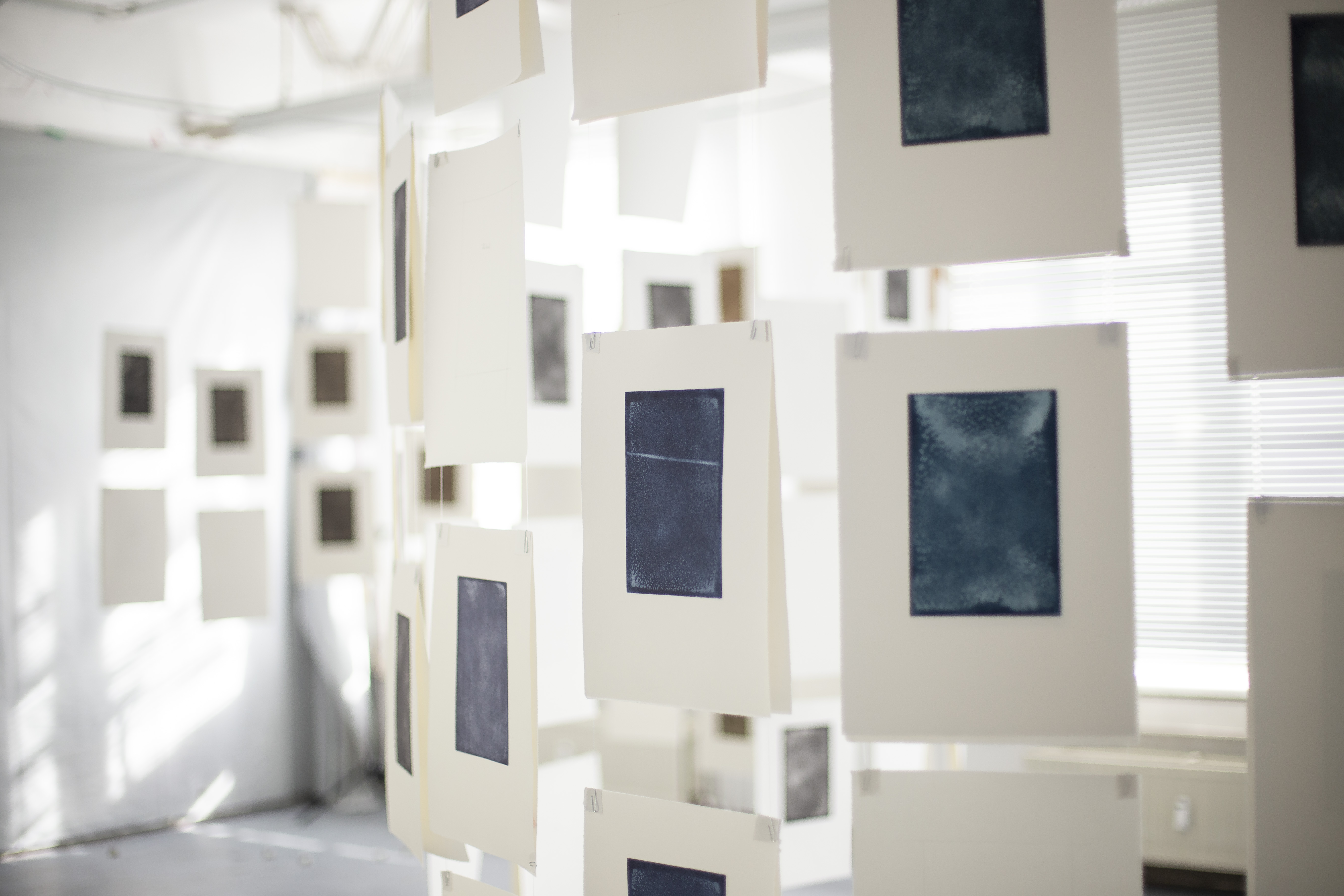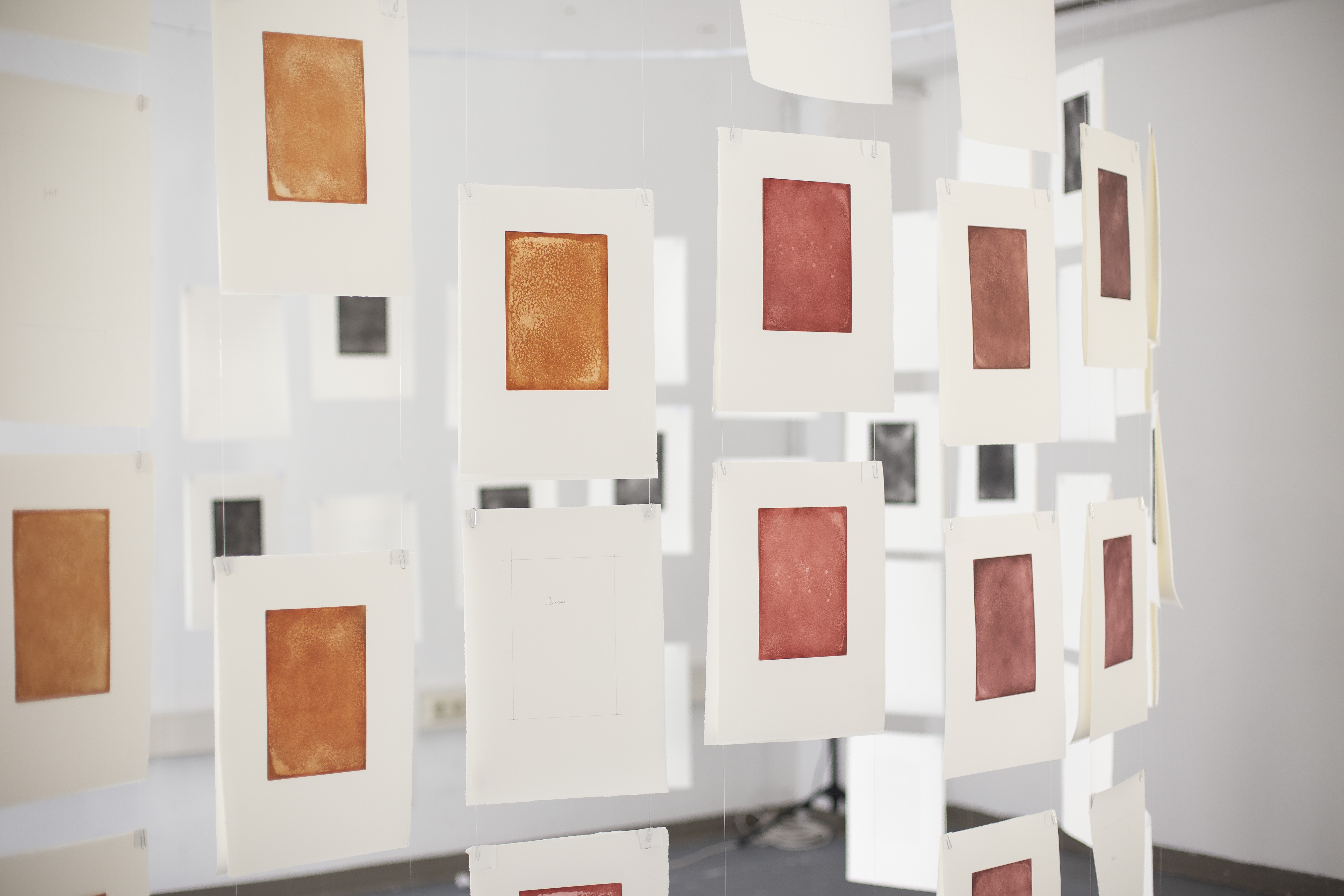 Photo by Justina Leston ︎
justinaleston.com
Process ︎︎︎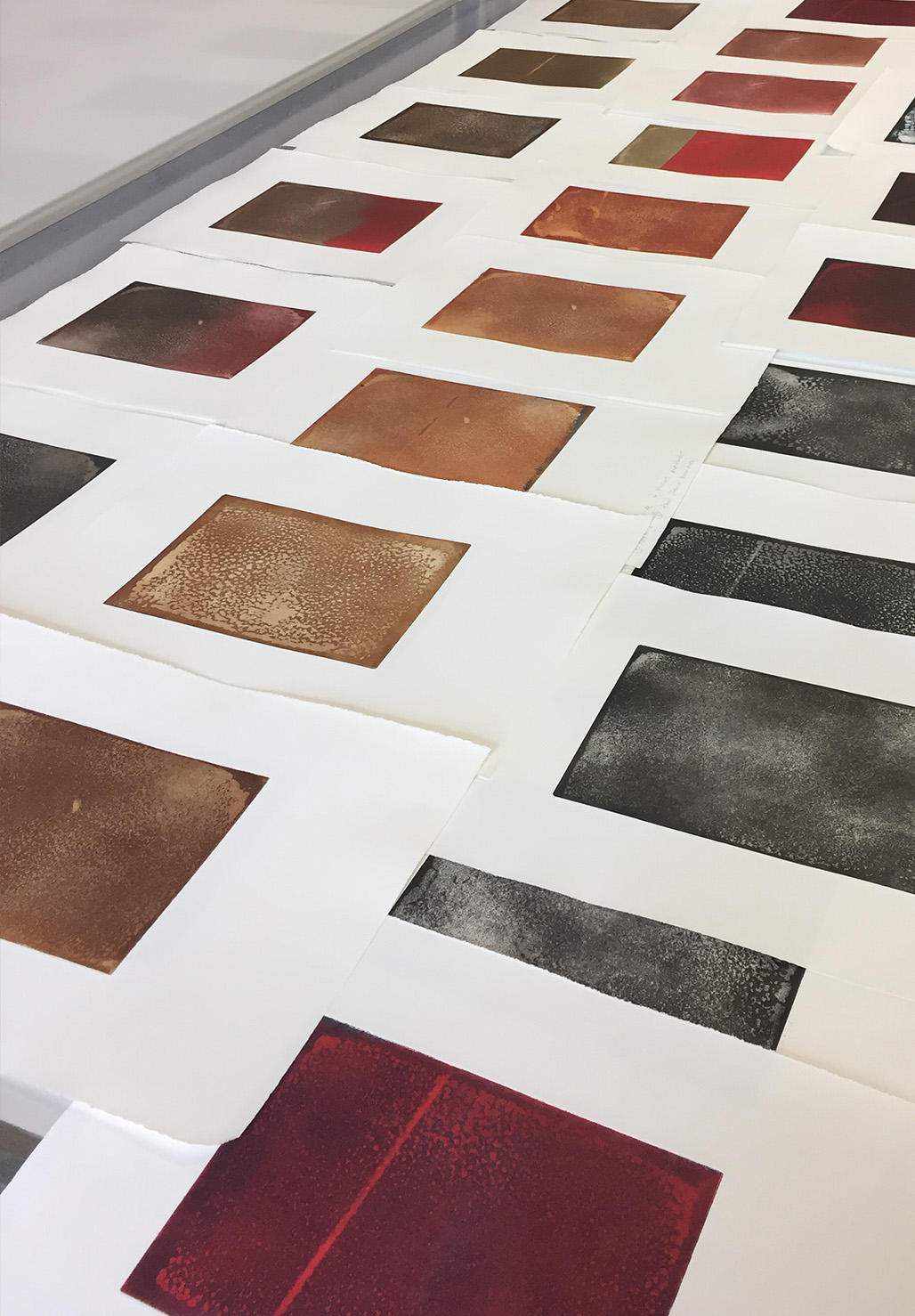 Prints ︎︎︎
Copyright Lucía Szych, 2022 © All rights reserved.